PAINTINGS

ARTWORKS BY HURK. ACRYLIC AND INK ON WOOD.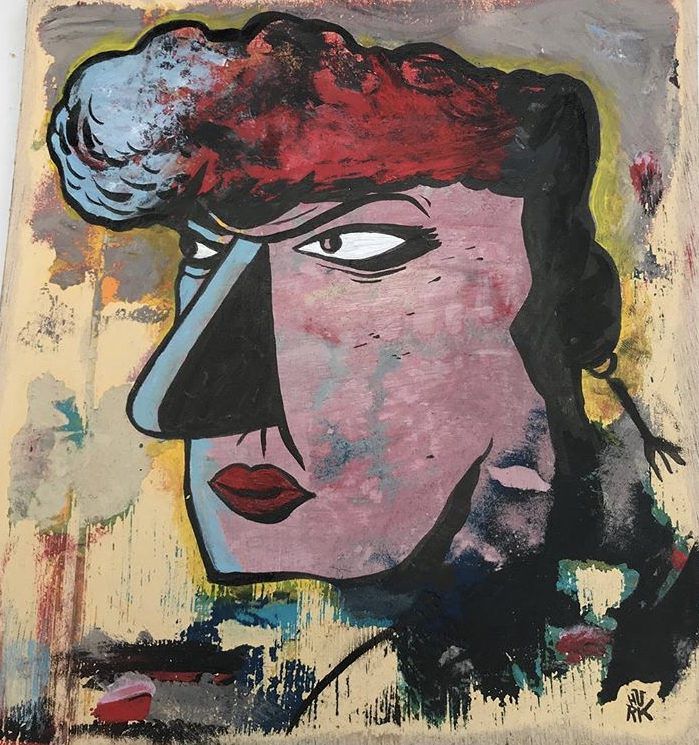 NEWS
SEPTEMBER 08, 2022︎
Broken Frontier reviewed JINX FREEZE- Link HERE
AUGUST 13, 2022︎
JINX FREEZE reviewed on The Slings and Arrows- Link HERE
MAY 15, 2022︎
BILLIONAIRE SPACE TRAVELLER original artworks in shop now
OCTOBER 19︎
Hurk talked with Joe Decie about JINX FREEZE-on The Comics Journal site today-Link HERE

OCTOBER 10︎
JINX FREEZE- New graphic novel published by Avery Hill out now
OCTOBER 4︎
HURK talked to the awesome guys at Awesome Comics Podcast for awesome Episode #327! Link HERE
AUGUST 9︎
New CHANNEL HURK section added to site!
APRIL 29︎
NEW PRINTS added to the shop!
APRIL 28︎
MANGLA back in stock and in the shop!
APRIL 20︎
Hurk's 'READY FOR POP' reviewed on theslingsandarrows.com HERE
JANUARY 15︎
Hurk's new Graphic Novel JINX FREEZE to be released October 2021 by Avery Hill Publishing
NOVEMBER 23︎
Broken Frontier reviews Affordable Amazement #2 HERE
OCTOBER 29︎
New Shop added to site
OCTOBER 28︎
Two new books out now:
Affordable Amazement #2 and Mangla.
OCTOBER 10︎
Website update: AUTEUR RECORDS section added and also a bibliography on the 'About' page.
SEPTEMBER 01︎
Hurk conributed to Italian underground comix magazine 'CAPEK'.
BUY HERE
JULY 01︎
Fancy Butcher Press (Kevin Ward, Tanya Meditzky and I) Proposal selected for Arts & Heritage's 'Blue Sky Museums' Project. SEE HERE
APRIL 01 ︎
Website overhauled!