PISTOLETTI
WORK IN PROGRESS

SYNOPSIS: NOT APPLICABLE...PISTOLETTI IS A GANGSTER, THERE ARE OTHER GANGSTERS, ITS VERY HEISTY...AND ALSO WORDLESS
FORECAST FINISHED PRODUCT: 60 PAGE COMIC/BOOK
COMPLETION PROGRESS: ONE THIRD COMPLETE
CURRENT STATUS: WORKING ON IT INTERMITTENTLY

SAMPLE PAGES: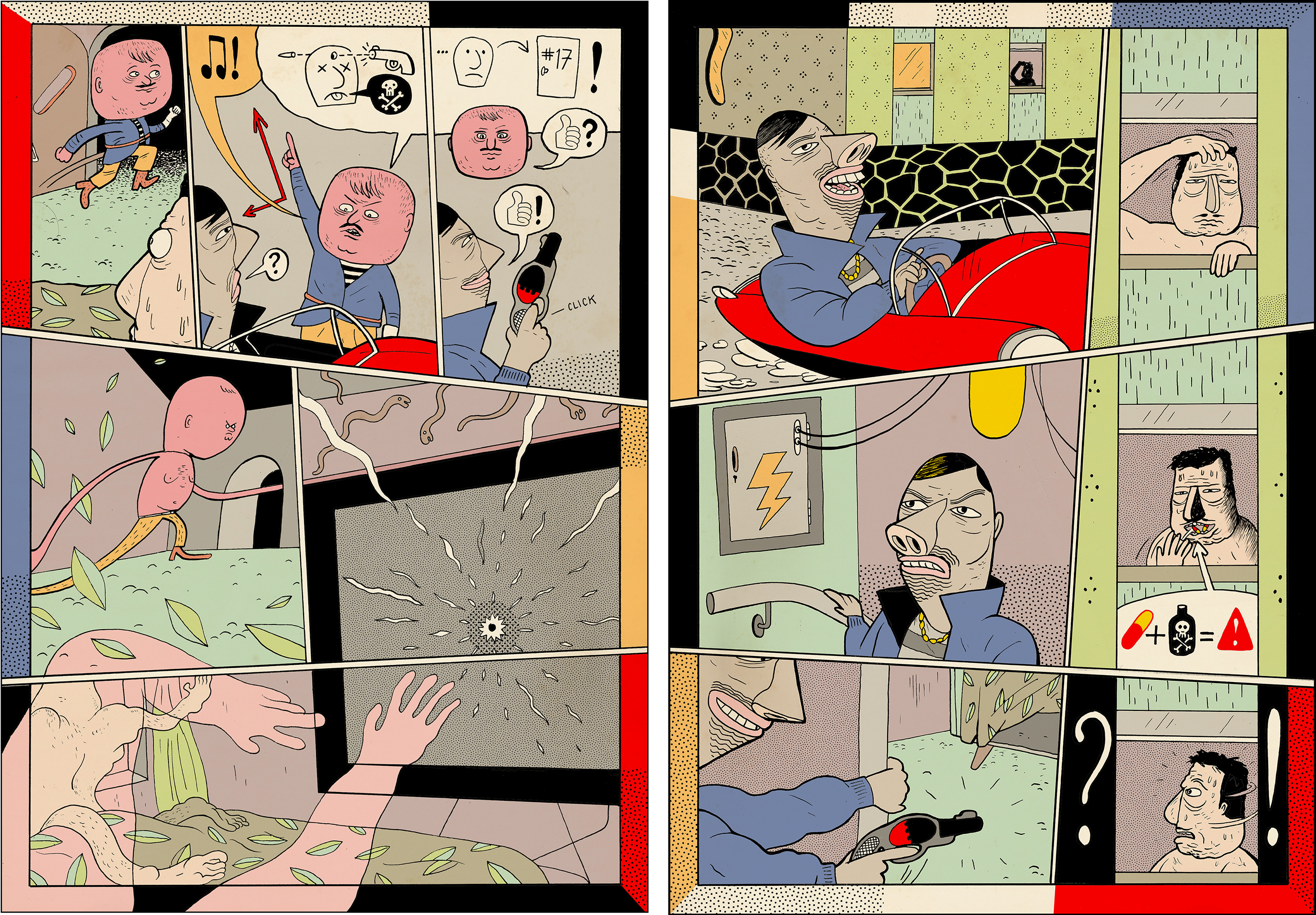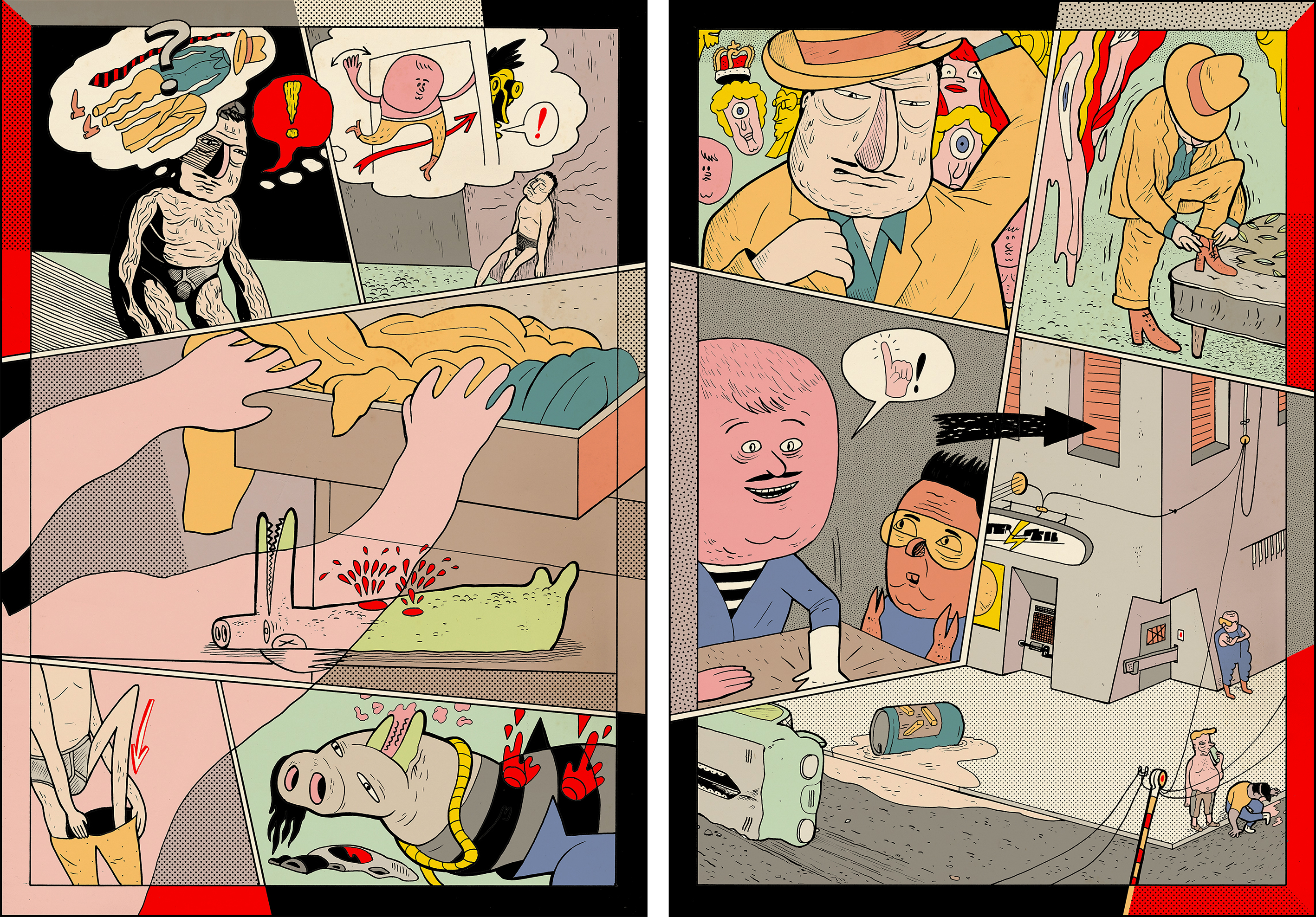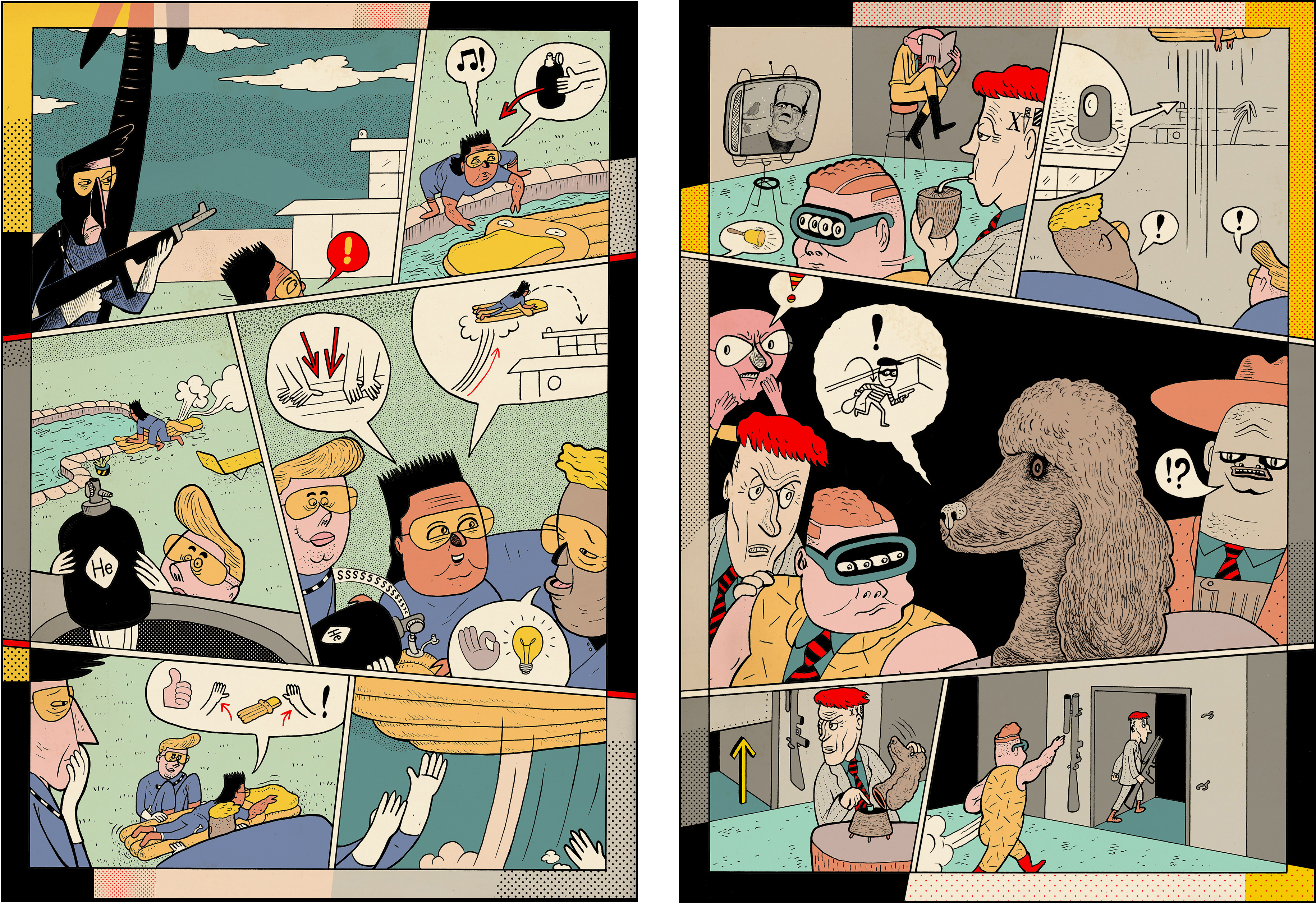 NEWS
OCTOBER 10︎
Website update: AUTEUR RECORDS section added and also a bibliography on the 'About' page.
SEPTEMBER 01︎
Hurk conributed to Italian underground comix magazine 'CAPEK'.
BUY HERE
JULY 01︎
Fancy Butcher Press (Kevin Ward, Tanya Meditzky and I) Proposal selected for Arts & Heritage's 'Blue Sky Museums' Project. SEE HERE
APRIL 01 ︎
Website overhauled!