THE AMALGAMATED DOZEN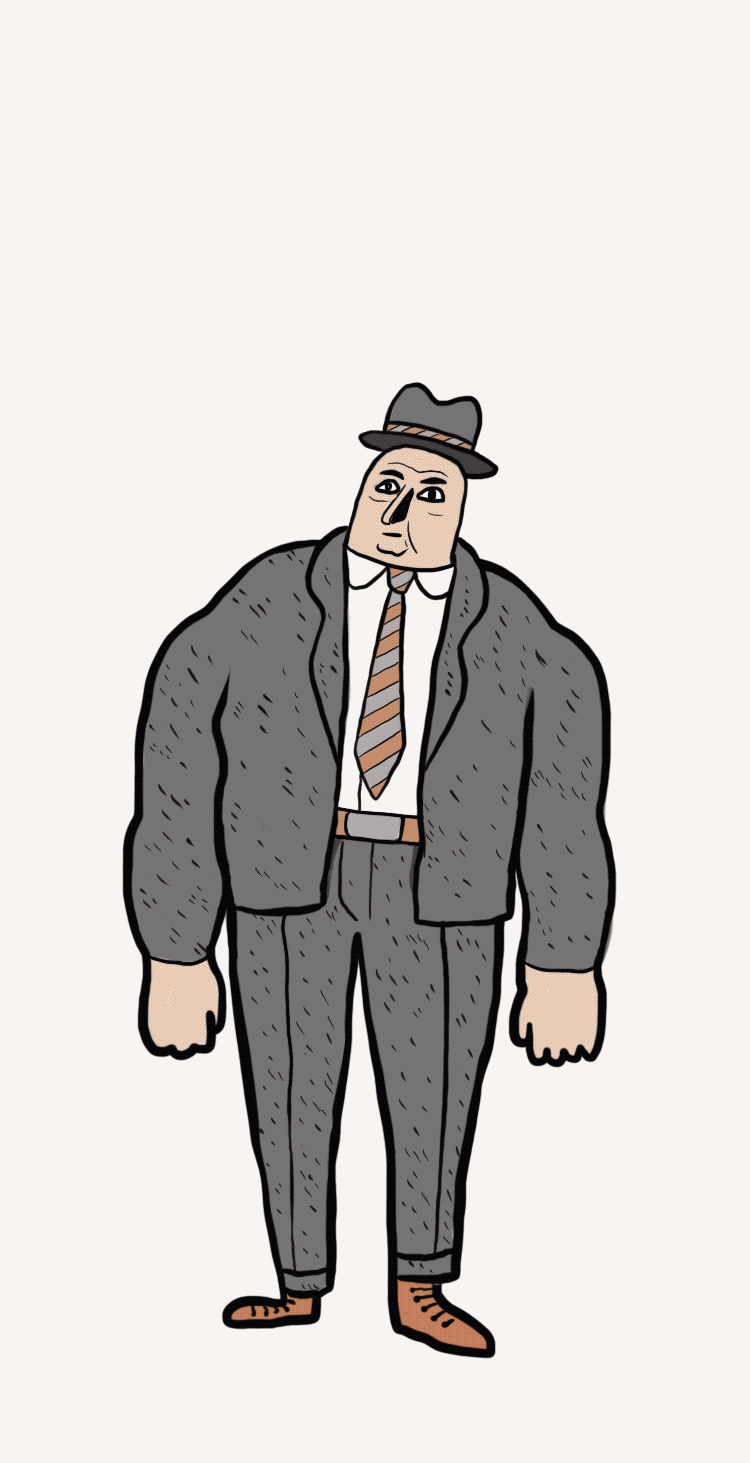 The Amalgamated Dozen(1975) was an animated cartoon series based on a popular live-action superhero series('Go!12Man'), itself based on an original comic book series.

Synopsis: Adam Twelvesorts is able to (and indeed does) transform in to, not just one super-persona but twelve. Each episode he changes into one of the heroes at random, to do battle with various villains who usually turn out to be henchmen of Underworld Demon King 'Boris Hell'.

32 x 20min episodes

Heroes in order of most appearances:
1000 VOLT TIGER (6), BUZZING BEETLE (4), VOLCANEM (4), MIGHTY BIRDMASTER (4), SUNWORM (3), DR OPTRIX (3), NIGHTSHIFTER (2), DIMENSION 257 (2), ATOMIC MOON (1), MIRACULOUS BLOODFOSSIL (1), PRISMATIC ENIGMA (1), BAZONKA (1),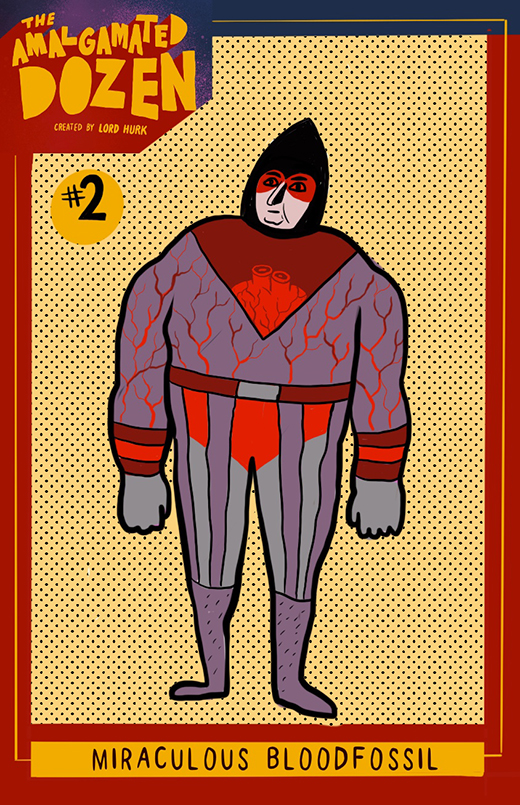 Copyright©️ HURK 2021

BACK TO

NEWS
SEPTEMBER 08, 2022︎
Broken Frontier reviewed JINX FREEZE- Link HERE
AUGUST 13, 2022︎
JINX FREEZE reviewed on The Slings and Arrows- Link HERE
MAY 15, 2022︎
BILLIONAIRE SPACE TRAVELLER original artworks in shop now
OCTOBER 19︎
Hurk talked with Joe Decie about JINX FREEZE-on The Comics Journal site today-Link HERE

OCTOBER 10︎
JINX FREEZE- New graphic novel published by Avery Hill out now
OCTOBER 4︎
HURK talked to the awesome guys at Awesome Comics Podcast for awesome Episode #327! Link HERE
AUGUST 9︎
New CHANNEL HURK section added to site!
APRIL 29︎
NEW PRINTS added to the shop!
APRIL 28︎
MANGLA back in stock and in the shop!
APRIL 20︎
Hurk's 'READY FOR POP' reviewed on theslingsandarrows.com HERE
JANUARY 15︎
Hurk's new Graphic Novel JINX FREEZE to be released October 2021 by Avery Hill Publishing
NOVEMBER 23︎
Broken Frontier reviews Affordable Amazement #2 HERE
OCTOBER 29︎
New Shop added to site
OCTOBER 28︎
Two new books out now:
Affordable Amazement #2 and Mangla.
OCTOBER 10︎
Website update: AUTEUR RECORDS section added and also a bibliography on the 'About' page.
SEPTEMBER 01︎
Hurk conributed to Italian underground comix magazine 'CAPEK'.
BUY HERE
JULY 01︎
Fancy Butcher Press (Kevin Ward, Tanya Meditzky and I) Proposal selected for Arts & Heritage's 'Blue Sky Museums' Project. SEE HERE
APRIL 01 ︎
Website overhauled!